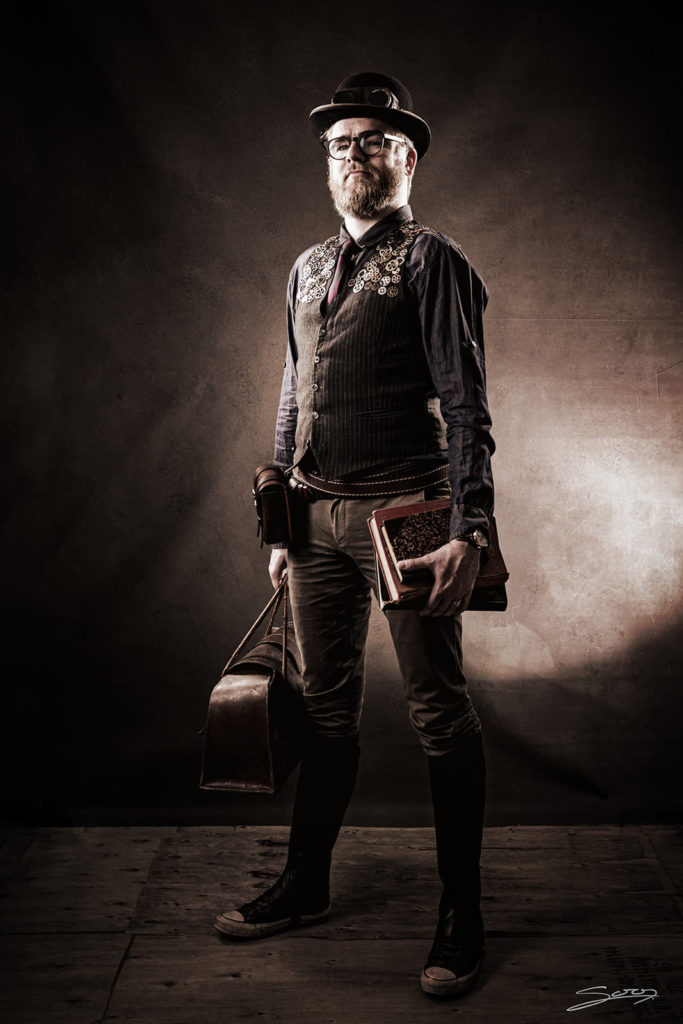 Hi! My name is Arthur !
I'm a writer, podcaster and Steampunk personality from France.
I've built the largest french speaking community about Steampunk, Dieselpunk and Retrofuture. I've contributed to and published various online publications as well as printed books.
I'm also a traveler that loves to go to odd places that somehow sparkle my imagination.
I've worked for the most popular travel guides in France (Le Routard).
5 things I love
– My girl and kids
– Going places (weird and geeky places)
– Craft beers and cocktails
– Steampunk and Victoriana!
– Books (nobody has too many of them)
5 things I hate
– People's advice (they are usually worthless).
– To do lists (I feel overwhelmed with them)
– My fluency in english (But I'm doing my best to improve)
– My short attention span
– Durian fruits (who likes them anyway)